To fill the existing gaps in our regional agro-food systems, and through a one-stop-shop online marketplace, we  offer our clients a full-pledged support, by connecting them to our growing network of international partners and multinational freelance experts, who provides them with complementary services they need.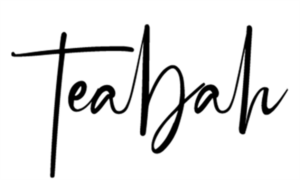 Teabah project successfully delivered online in late 2020, covered a HACCP plan with identification of risks related to the tea production steps from planting to final packaging, in addition to recommendations based on the risk analysis to conform to Lebanese and International Standards.
As outcomes, the team received production steps improvement, hazards & risks identification, rural women producers training, and recommendations on best practices – agriculture, hygiene, safety.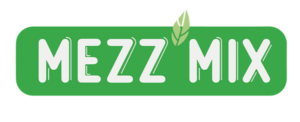 We successfully worked with @mezzmixdips Niman on a basic Food Safety Management System for the initial production plant, including a PRP inspection & checklist development, developing a HACCP plan, elaborating on procedures for cleaning, pest control, traceability, internal audit…
Our expert also prepared an operational & production manual with written procedures, log sheets and records for continuous monitoring and efficient control.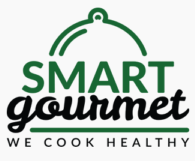 We helped Smart Gourmet International & Flavvafood to export their products, working on their export labels compliance against American & Canadian regulations.
They received recommendations on labeling compliance for 16+ labels of products to be exported to Canada & USA.
Smart Gourmet expanded the reach to the North America region where food safety and compliance are strict and fundamental to export.

A US based company has been selected for that purpose. Then Agritech introduced us to FoodSight, a Lebanese startup specialized in food safety and compliance.Three projects have been conducted so far successfully.Footsight team has shown professional skills and remarkable follow up. Thank you, Foodsight.

PawPots prepares fresh food for pets (dogs and cats), where the food is freshly prepared, cooked, packaged in vacuum bags and frozen. As he uses only human grade ingredients. Two projects were delivered successfully to this client:
Our experts worked closely with @PawPots team to prepare the guidelines manual of the production, listing production & operational conditions & processes, including points related to GHPs, GMPs, prerequisites, process flow.
After this project, the client was able to improve the quality, taste and appearance of his products as well as the preparation conditions for higher production yields.
During this project, the client challenge was to optimize the shelf life of the prepared meals, since he's facing few issues especially with the treats: whitish spots yeast-like on dehydrated and vacuum-packed treats.
We provided PawPots an accelerated shelf life testing (not 3 months), with preparation of procedures covering trials process, lab results needed & results analysis, and recommendations for products improvements.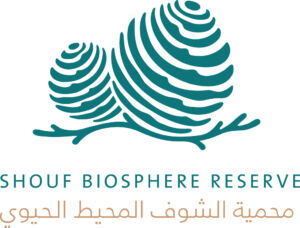 We had the pleasure of collaborating with Shouf Biosphere Reserve in 2020 on different projects focusing on improving the production processes and products of the cooperatives, kitchens, local producers and guest houses of the Chouf region. These projects were part of the program funded by the German Government @bmz_bund , with the support of the World Food Programme @worldfoodprogramme @wfp_mena.
During this training, we provided the producers and MSMEs with knowledge training and follow-up sessions on Good Hygiene Practices (GHPs), Good Manufacturing Practices (GMPs), Global GAP including harvest & post-harvest agricultural practices, HACCP and basic food safety covering food handling, preparation (cooking, refrigeration…), storage…
Our trainer created a customized approach based on each cooperative or kitchen type of activity and need. Reference material and sheets were shared with the attendees with posters to be used in their preparation facilities.
"FoodSight provided MSMEs and cooperatives with the needed food safety and hygiene skills through the WFP TOGETHER project.

The experience was very rewarding and had a tangible impact on the operations of the beneficiaries' kitchens and food processing facilities !"

We provided 20 food shops affected by Beirut blast with food safety & quality systems training under the USAID/ARE – Fresh start project and in collaboration with  Leb Relief  and Rural entrepreneurs.
As outcomes, they received informative Booklet guide (tips, recommendations and guidance from the training material previously prepared), hard copies of "Project start attendee evaluation form" and 1 "Project end attendee evaluation form" shared with all 20 shops.
"It's a pleasure working with FoodSight on an intensive project to support shops impacted by the Beirut Blast. They deliver with Ease & Dynamism and, are very well aware of their audience. Their Web-based solution is a testament to their versality and user-oriented offering. I look forward to working with them again!"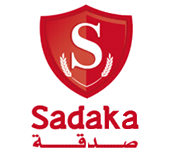 This challenging project was successfully delivered fully remotely within 3 weeks where our expert closely worked with Sadaka Sweets on their Internal Audit project covering ISO9001 & ISO22000: 2018 transition in preparation for their external audit.
Our expert closely worked with Sadaka sweets team to review, update and recommend changes to comply with both ISO systems and best apply their requirements to their scope of work.
"Really loved working with this company! They offer any service related to food industry consulting and was able to find exactly what I need. The best part is that they handle all the work remotely and within a fast pace offering professional experts. Looking forward for future projects."
Two different projects were delivered to Global Foods SAL
@equialebanon.
With the help of our internal auditor and food safety consultant, Global Foods was able to acquire the BRC certificate that will enable the brand to access outer market with their products.
We supported Global Foods SAL with an R&D project focusing on improving the quality of their jams products.
Our support helped the client in decreasing water activity and moisture in 3 types of their jams, improving the process steps and recipes, thus to be confident about the products to be launched in the market.
Al Rihani
Our expert provide an assessment for the premises in order to list all the non-conformities and the solutions suggested for each one.
A preliminary assessment visit covering all the premises from the receiving area, going through production till the storage and the delivery area;
Inspection report mentioning the changes needed to be done in order to build a HACCP system;
FDA labels and NF tables.
After this project, a HACCP system  post visit report listing the non-conformities and the gaps, HACCP system, ISO 22000 training, FDA labels compliance for the three sizes of carob molasses to be exported to the USA.

We delivered a full-day workshop to 8 food startups enrolled in the Agrytech Accelerator Program Batch 4, a program by Berytech and supported by the embassy of the Kingdom of the Netherlands in Lebanon @nlinlebanon. The workshop's main goal was to advise the startups on the rules and regulations around getting their food products compliant and market ready.
Our trainer created a technical yet dynamic & engaging workshop focusing on scientific rules & practical tips to help the startups better understand and comply with food safety & quality requirements, locally & internationally.

During Spreadly site visit, our expert provided adequate assistance for the development & implementation of a basic food safety system for the products already produced at the factory. In addition of providing the client the needed support to launch new spreads to the market.
This project helped the client in creating new products formulation and the implementation of ISO22000-based system for the production of healthy nut spreads and creating new products formulation.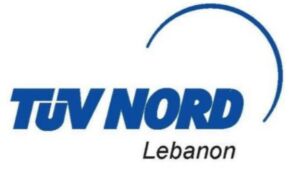 TUV Nord Lebanon received training certificate for ISO 9001:2015 Quality Management System & Internal Auditing.
After this course, trainees were be able to:
Prepare an audit plan;

Prepare an audit questionnaire;

Perform an internal audit;

Prepare an internal audit report;

Document and prepare of relevant corrective actions.

With the help of one of our top freelance experts, Daleel Tadamon team received a very successful training on food safety & quality practices, standardization, and export compliance processes for 10 coops and/or rural producers. 
As result, organic producers will enhance their FS& Quality practices and they will be able to expand their products to new markets.

We provide Al Kazzi Roastery with  recommendations on labeling compliance for export of one mixed nuts to GCC countries, EU and USA.
Therefore, he will be capable of export that one mixed nuts to USA, EU (France, Netherlands and Belgium) and the MENA Region (Saudi Arabia, UAE, Oman & Qatar).
"On behalf of Al Kazzi team, I would like to thank FoodSight for assistance and professional service provided during the project."

We had the pleasure of collaborating with Visions for business consultancy by Dr. Lara Macaron to deliver training consulting sessions to 6 organic producers in Lebanon.
Five experienced trainers from our pool of freelancers provided practical consulting sessions on organic certification, agricultural practices, food technology, food formulation, nutrition, specific to each producer's need and process line.
"The coaching content was valuable, logical, relevant, and updated. The experts had good presentation skills, knowledgeable, and encouraged participation. Overall, the coaching sessions had clear goals and answered participants' concerns. Thank you FoodSight!"
Using our food safety consulting services facilitates your implementation of any food safety & quality management system. Join us now!