How to Start Export is a fair question that every first time exporter wants to ask.  A key success factor in starting any export company is clear understanding and detail knowledge of products to be exported.
Exports are incredibly important to modern economies because they offer people and firms many more markets for their goods. Exporting, like any form of business, involves challenges as well as opportunities. Because there are specific laws dealing with International trade and foreign business, it is imperative that you familiarize yourself with state, federal, and international laws before starting your export business.
Pre-export Considerations 
Export order processing
Once the export order is received, it must be carefully checked for items, specifications, shipping, payment terms, packaging, shelf life, labeling, schedule,etc. to confirm the order.
Processing shipping documents
At this point, the exporter must prepare the commercial invoice, packing list and any other document required to start the export process.
Any incomplete or incorrect paperwork can delay the export process and increase the cost.
Export Plan Process
Completing an international business plan helps you to anticipate future goals, assemble facts, identify constraints and create an action statement. The purpose of the Export Plan is to prepare companies and professionals to enter the international market place or to better organize their existing international business activity. The plan will serve as step-by-step guide to lead the company through the process of exporting products and services to international markets.
Conduct an "audit" of your company to determine how exporting will impact your operations. Consider the management issues for exporting, approaches to exporting, distribution channels and other important considerations that will impact your business. This can save both time and money.
There are 6 key steps for building a successful export strategy:
1.Export Readiness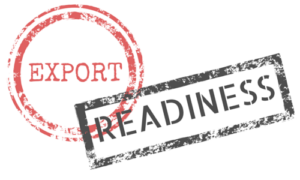 An export readiness assessment helps businesses determine if they have the capacity and resources to deliver a marketable product or service on a global scale at a competitive price. Various points to consider for assessing export potential:
review  product capabilities and production capacities;
ensure labeling and product compliance;
give attention to testing conformity and shelf life of their products;
have proper branding and packaging specifications;
have the needed certifications depending on their target markets and customers.
2. Market Research
The food and beverages sector alone has an estimated market size of USD 7 trillion. Despite the setback from the COVID-19 pandemic, the economy is projected to bounce back strongly with real GDP grow rate in 2022 to reach 6% (Source: IMF, 2020).
Market research should not be an academic exercise of assembled facts and figures. Good market research entails finding out what actually drives a market – and how to get the best out of it.  Market research involves finding out about things you need to know such as import duties, regulations, distribution channels, market size and growth, competition, demographics and local production – so you can assess market opportunities and the costs of capturing them.
These four phases are where you want to be at the end of your market research:
market segmentation; you need to take your broad target market and divide them into common sub-sections of buyers who have common needs, priorities, and solutions.
account segmentation; here you want to understand which accounts in your market will generate the most revenue in the shortest time.
buyer segmentation; you should have a clear understanding of how your target market make their buying decisions.
user segmentation; gain an understanding of the problems different users in your accounts face.
3. Supply Chain and Finding Buyers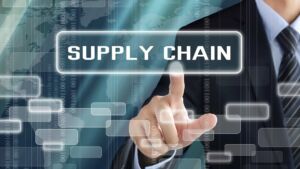 In thinking about your export plan, you have to consider things like developing and maintaining effective and competitive supply chains, managing risk and security  at your facility and your supply chain.
The downstream supply chain starts when you transfer the ownership of your products to a third party that is one distribution step closer to the final buyer.  Your chosen representative should have a thorough understanding of competitive products and prices to assist in product modification, advertising requirements, or changes. You must also tale must take into account the economic and political stability of the importing country.
Once you've settled on a market for your export product, the next step is to find buyers within this market. There are both online and offline ways to find foreign buyers. Online methods include: Website/blog, Social media–Facebook, Twitter, Instagram, YouTube, LinkedIn, Email marketing, B2B websites and FIEO GlobalLinker. If social media and online methods are not your cup of tea, there are some tried and tested offline ways of finding foreign buyers: trade fairs and expos, Chambers of commerce, Third-party agencies, Commission agents, Foreign wholesalers,etc.
4. Marketing & Branding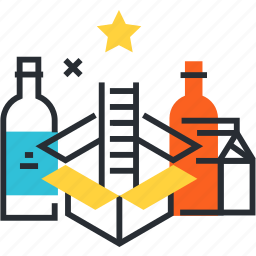 Consumers are concerned with both the product itself and the product's secondary features, such as packaging, warranties, and services. Understanding branding and how Brand awareness helps a business is very important when developing a marketing strategy in the market that you intend to export to. The business should be asking questions such as :
the level of your brands' awareness in the target export market;
where does your brand stand with the main competitors in the target export market;
brand search driving website traffic in your home market.
            5. Pricing & Costs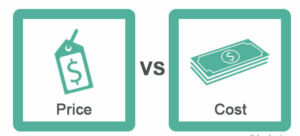 Pricing and costing are two different things and an exporter should not confuse between the two. Price is what an exporter offer to a customer on particular products while cost is what an exporter pay for manufacturing the same product.
What determines a successful export pricing strategy? The key elements include assessing your company's foreign market objectives, product-related costs, market demand, and competition. Other factors to consider are transportation, taxes and duties, sales commissions, insurance, and financing.
6. Quality requirements and certificates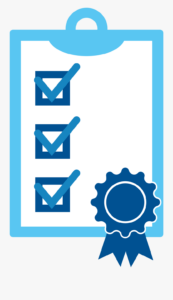 It's important to consider what exporting regulations you need to comply with to export your product or service. As long as you comply with all local, national and international legislation, you can start exporting today.
Standards and Certifications Requirements include: GHP, GAP, GMP, HACCP, ISO 22000, and other (HALAL, Organic, Fair Trade,etc.)There are a number of international requirements and certifications imposed on the trade of agricultural products (FDA, SQF, IFS, BRC Compliance Standard, GFSI,…)
For Certificates of Exportability, the following conditions must be met:
the product conforms to the specifications of the foreign purchaser;
the product is not in conflict with the laws of the country to which it is intended for export;
the product is labeled on the outside of the shipping package that it is intended for export;
the particular shipment is not sold or offered for sale in domestic commerce.
So, why is an Export Program such a big deal? Having a compliance program can help you stay compliant and be prepared for an export compliance audit. It can also help you make sure your whole organization is on board with strategic goals.
Request Assistance
Supplement your export business plan with a marketing plan that is customized for every market you plan to enter. An export business plan will provide helpful insight for setting your marketing goals. Experts are there to  facilitate your import/export activities and make sure you are compliant against any trade or country-specific regulation. Our largest pool of trusted and experienced freelance experts are just one request away.